You've mentioned that this series was focused on power. In what ways did you want to capture and display power within the photos?
I worked with a wonderful Art Director, Elvira Marin, and we decided that we would represent power by using icons whose individuality shaped the way the industry operated at the time.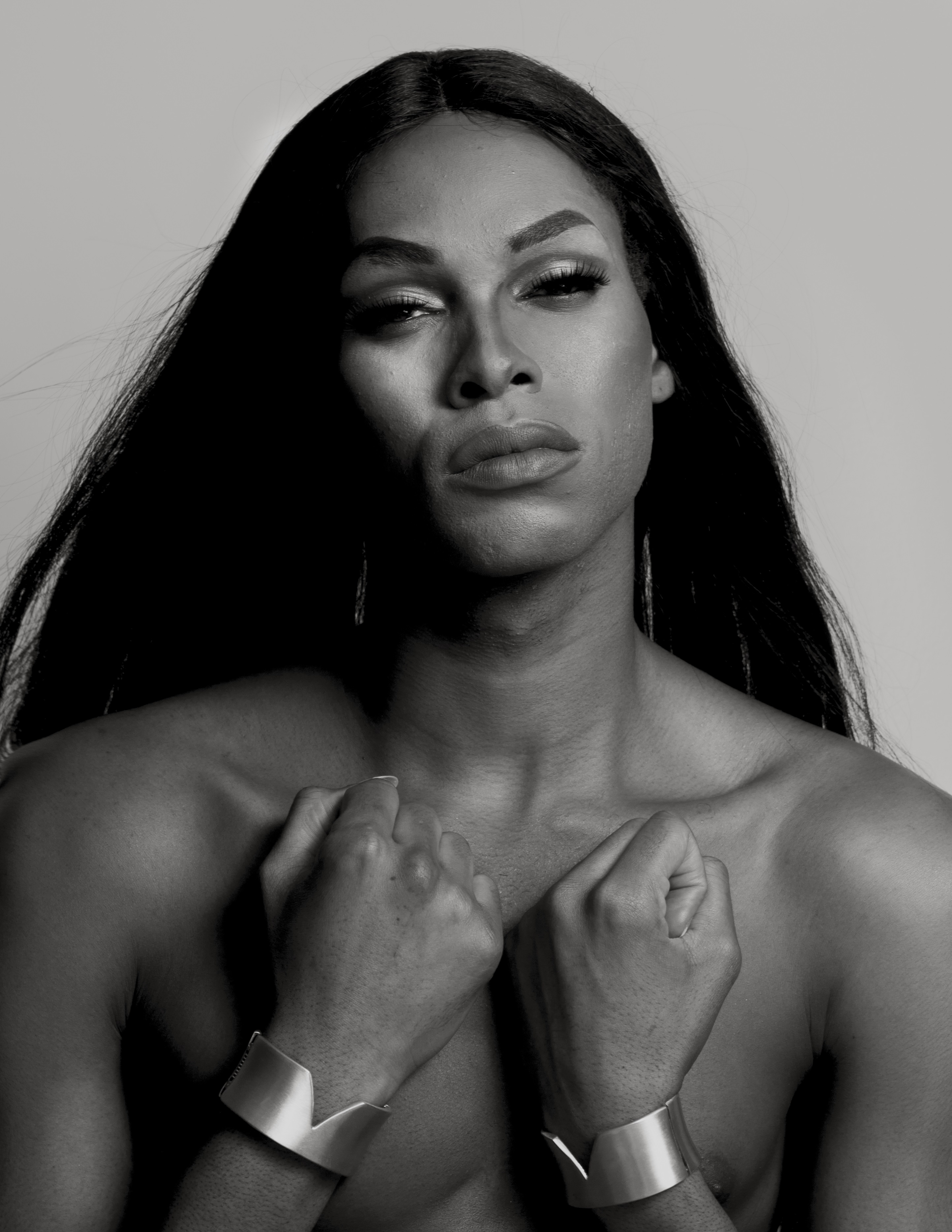 The series draws on iconic images of Naomi Campbell and Kate Moss. Why did you choose these two icons?
We chose Naomi Campbell because she was a very necessary role model, and showed black models and black women for what was possible for them. She was a pioneer in the fashion industry as the first black woman to do so many things for the first time. We chose Kate Moss because she was wildly successful in the nineties as a supermodel who was only 5'7. At the time that was very short for a model, and I believe served as a building block for future discussion around diversity in fashion.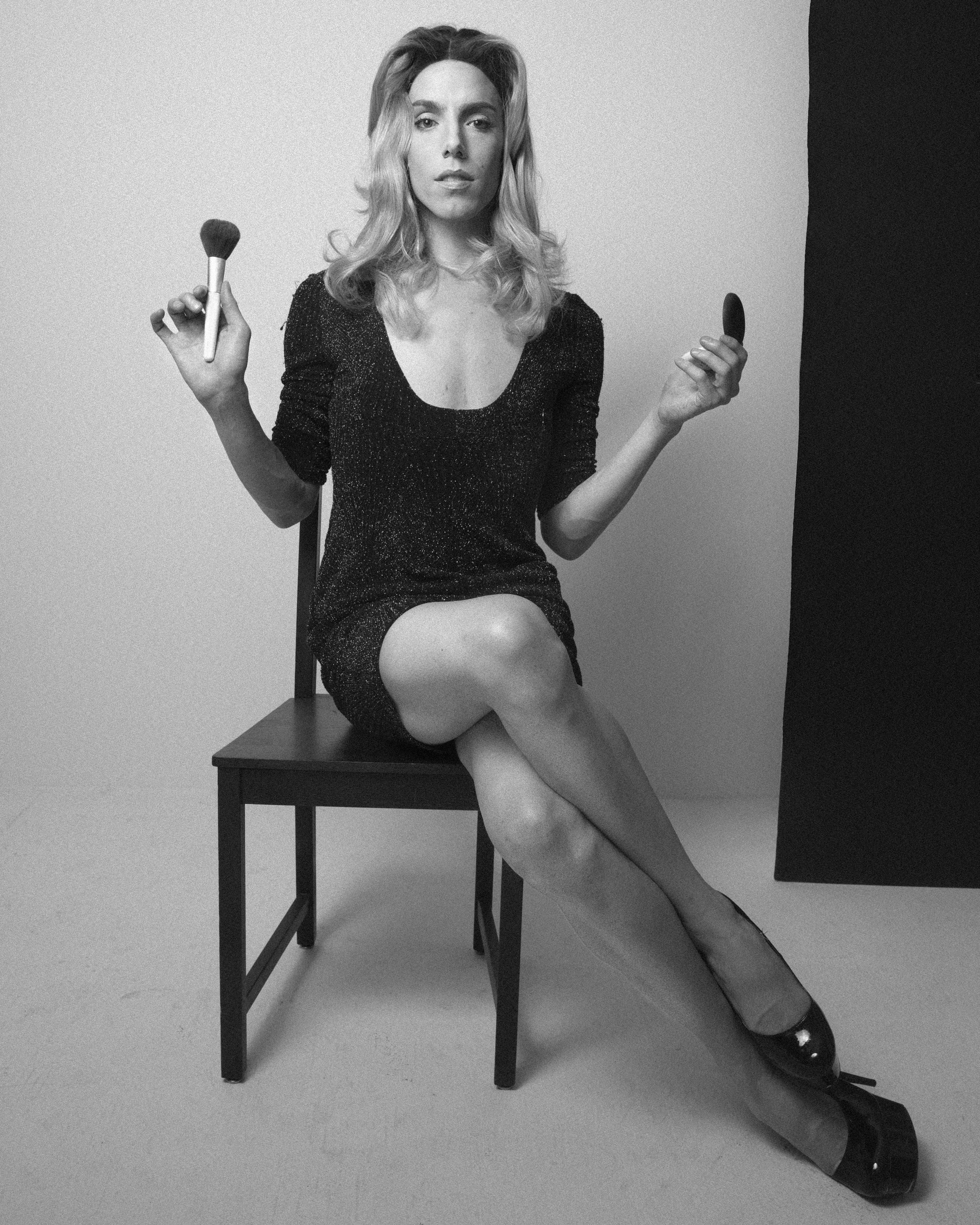 You chose to feature drag queens as the subjects in this series, why?
We used drag queens because simply recreating the images would not add any layers to the existing images. Our message is that even though we are now starting to address diversity in body type, sexuality, race etc., there are many layers of diversity. We cannot sit back and relax, and we must continue to consciously and curiously explore the diversity in humanity as a way of empowerment, inclusion, and art.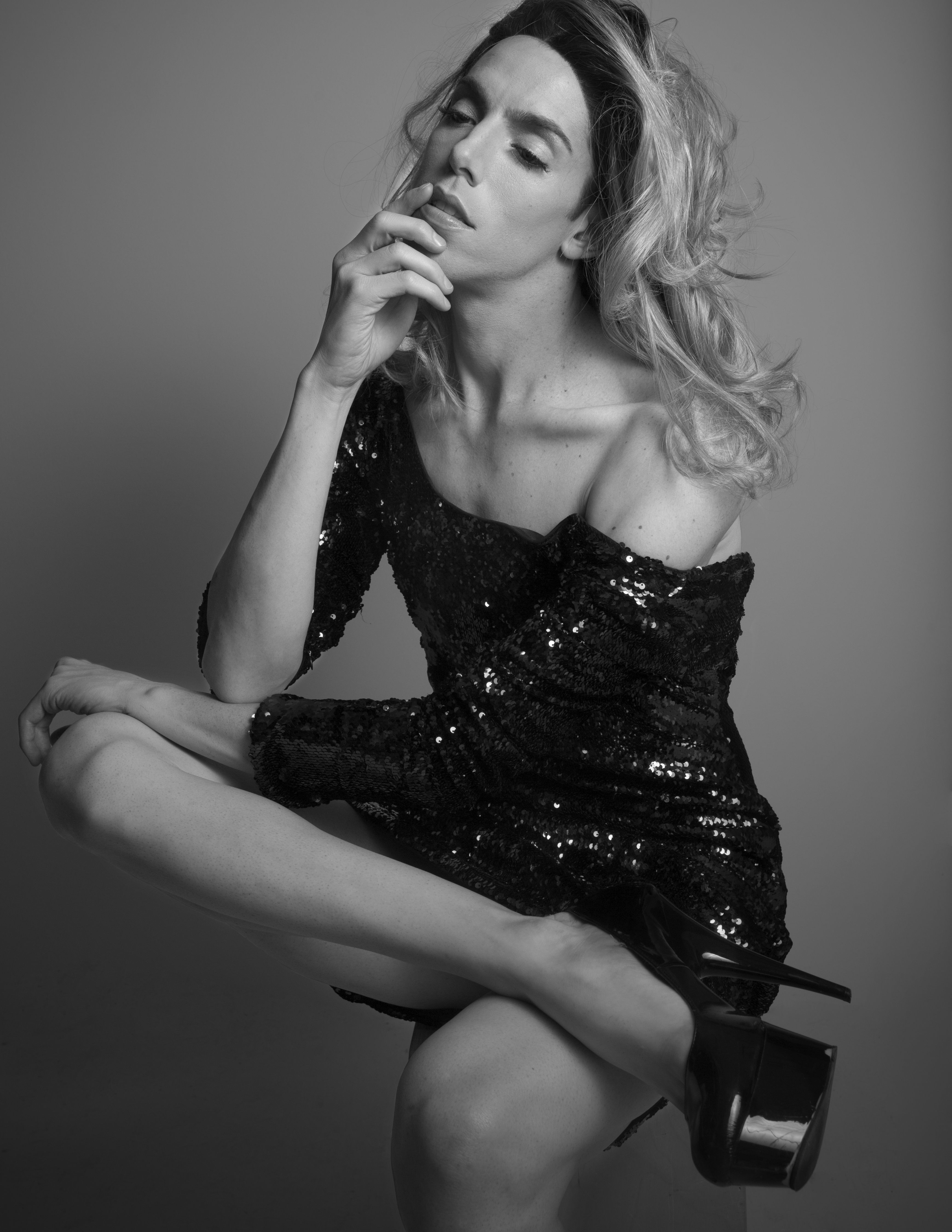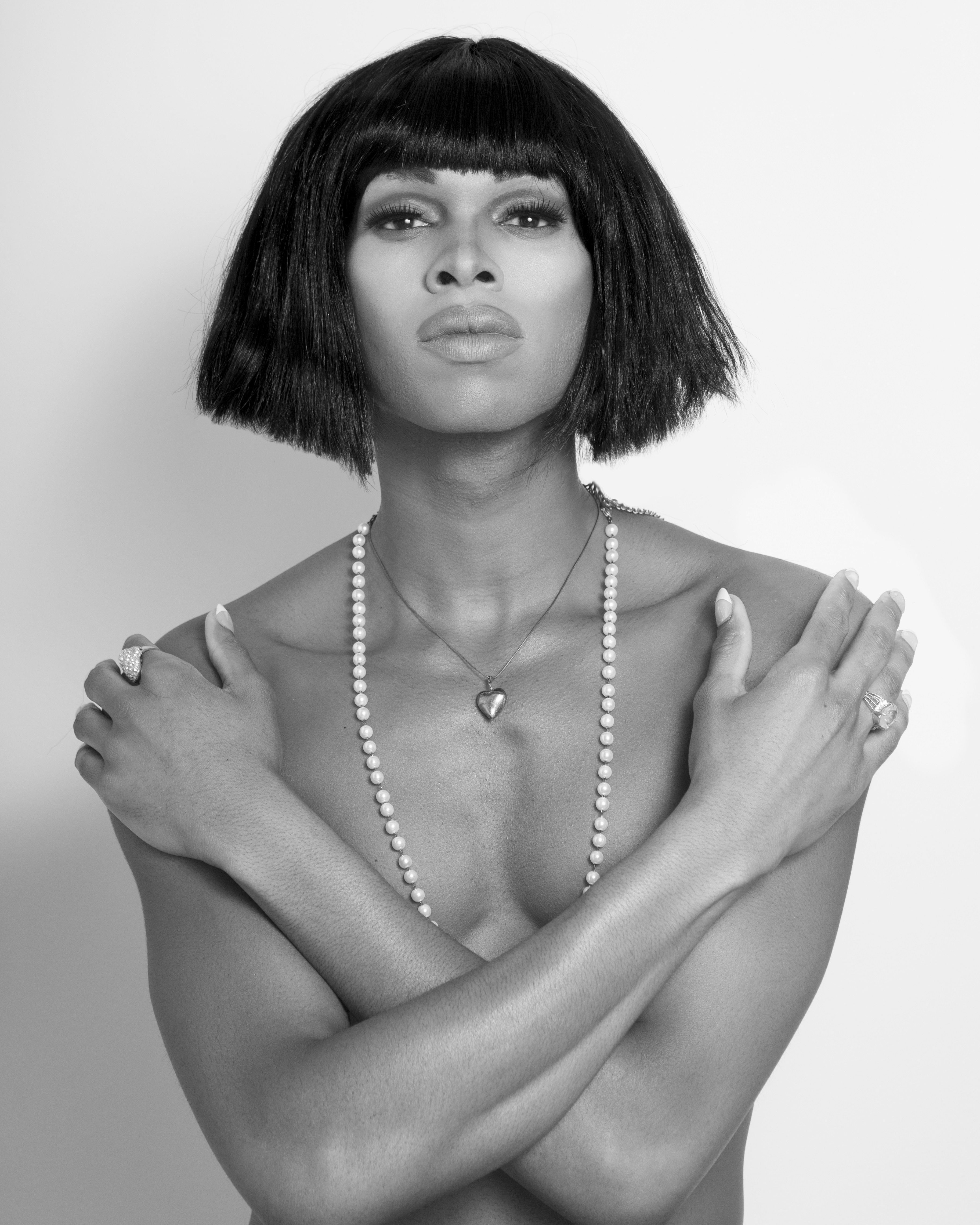 How do you employ notions of queerness within your work, and why do you do it?
Sometimes I explore queerness as a subject specifically, and other times I explore what would be considered queer elements, for example androgyny, in a shoot that isn't specifically queer. I personally believe that men and women, queer and straight, have some sort of mixture of masculine and feminine energy, and so in my opinion the ability to explore androgyny is not exclusive to the queer community.
I explore these elements because it is part of my life and part of me, and to explore them is to explore myself. I think that we are all the same and different, different and the same, and that's okay. It's good. When we understand and embrace our differences as strengths, and accept our similarities, it will bring us all closer together and allow us as a species to be more unified and compassionate – and that togetherness will make us stronger.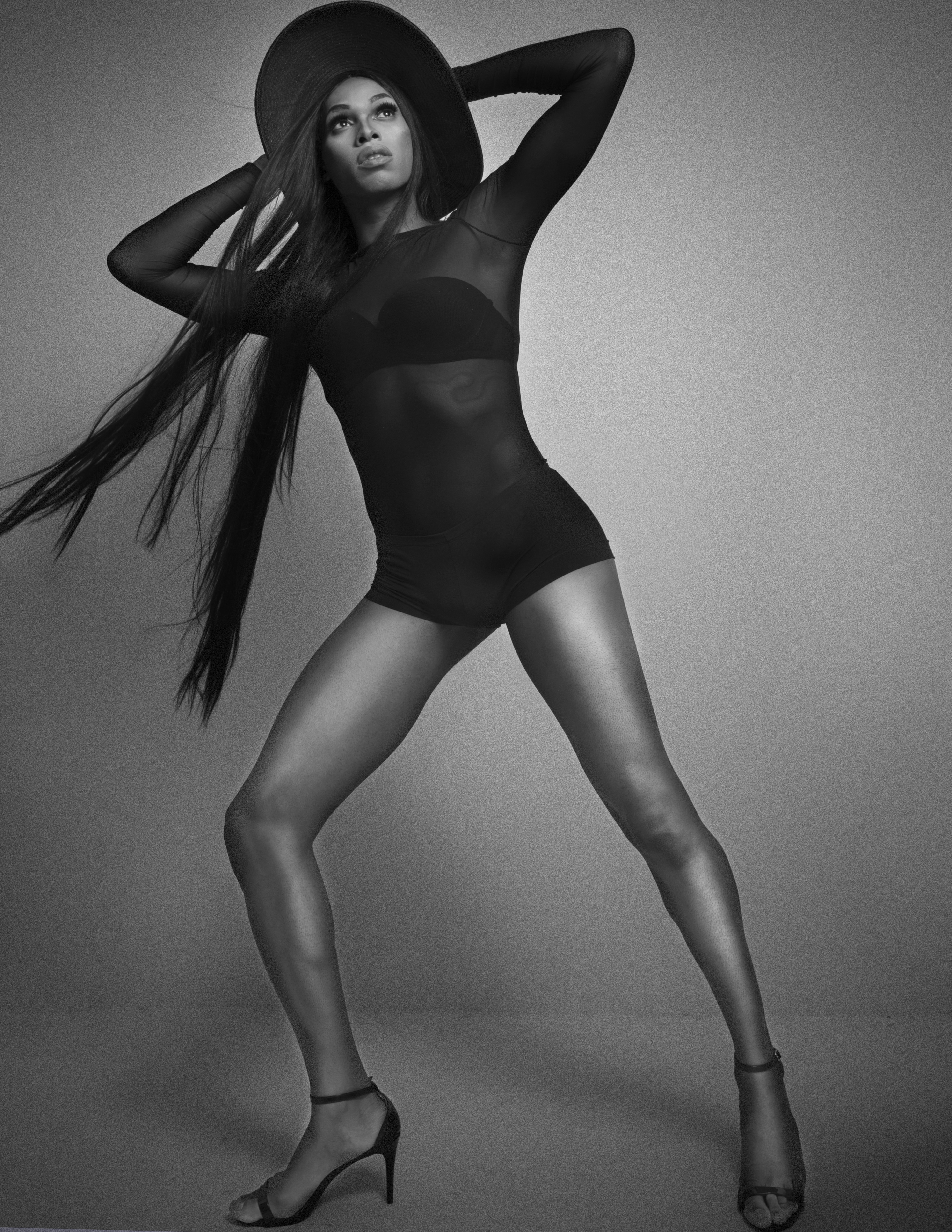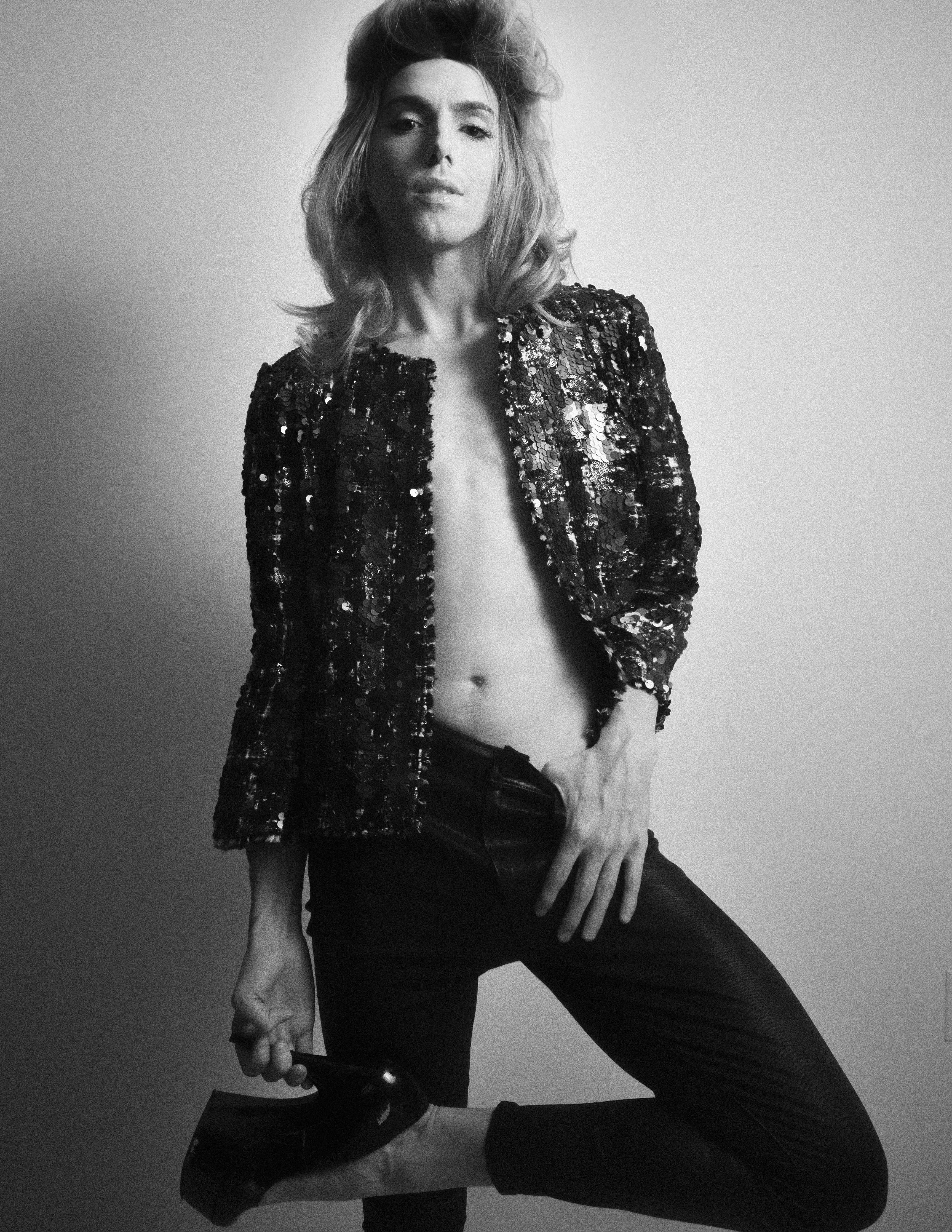 How has your experience as a queer woman helped you navigate the world and your work?
I think my queerness is just another part of my complexity as a human being. Like a lot of things, there are times where it makes my life more difficult, and there are times where it is joyful. At the end of the day, it helps me navigate the world because I am being truthful and authentic with myself, and so it gives me ease as a person even when times are difficult. I find that I am best able to navigate my world when I am strongest inside, and embracing who I am brings me closer to that little grain of magic.
As far as work goes, creativity relies on tools, and seeing the world both through your eyes and the eyes of others. My queerness has helped me in a lot of ways because it has provided me with extra tools, and an extra understanding of a subsection of humanity. It has connected me to a community, and showed me a rich diversity within that community. All those things can be used as tools to explore other groups of people even if they don't specifically relate to my experience.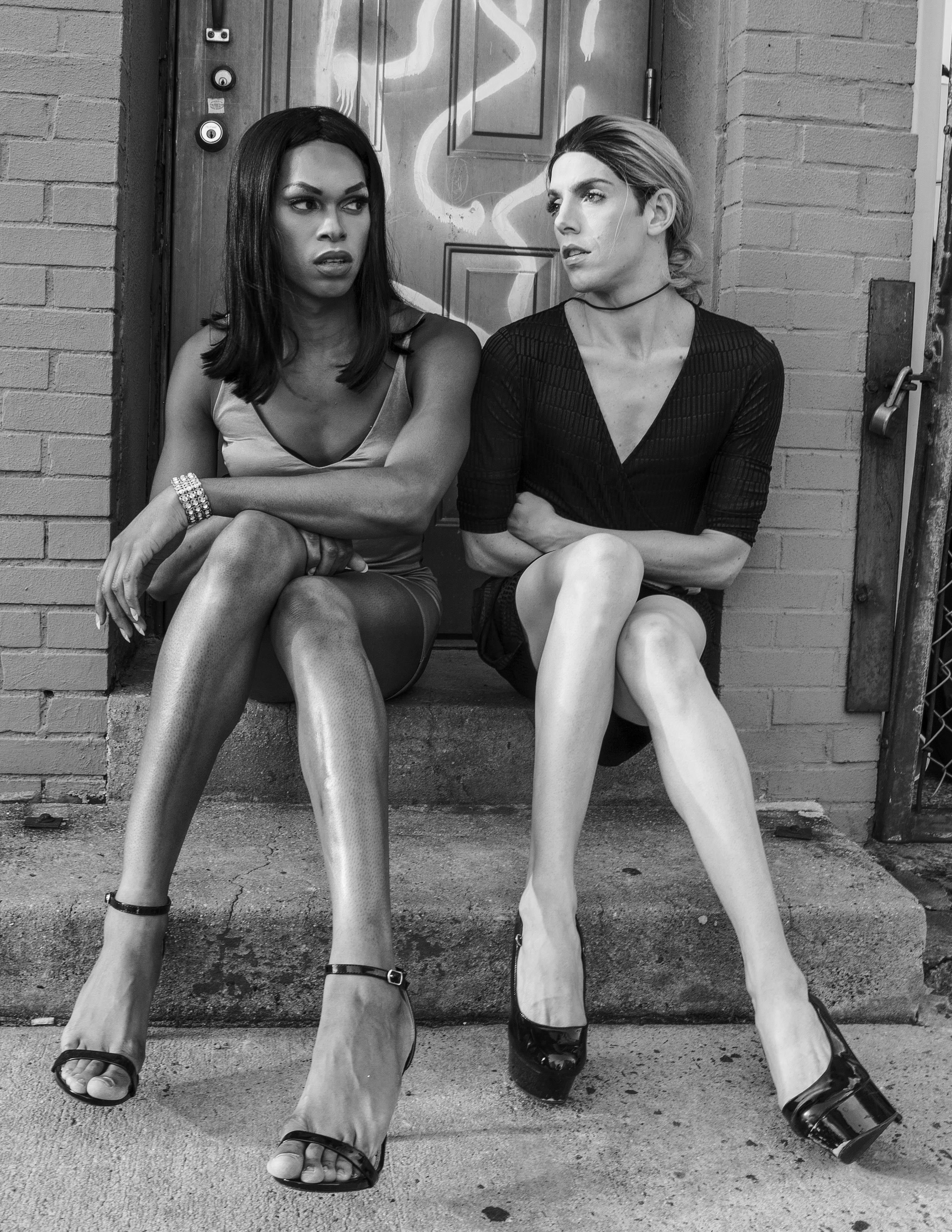 ___________________________________________________________________________________________________________________
Emma is currently living with her wife, puppy (Kenzo) and two cats (Julio and Fergus), in NYC. Her time is largely spent working as a female fashion photographer. Her other work may be seen at www.emmawainwright.world. Her favorite things are Indian food and Jonathan Van Ness from queer eye.
___________________________________________________________________________________________________________________
The Instagram accounts of those involved in the project:
Photography: @emmawaiuk
Art direction: @elviramarin.art
Hair: @lilovesyou
Models: @danitydiamond & @samgivensing